Leadership Accelerator
Welcome to the Leadership Accelerator, a comprehensive online course designed to help you become an exceptional leader in your field. This course is designed to equip you with the knowledge, skills, and mindset needed to lead with confidence, inspire your team, and achieve your goals.
What's included?
Throughout the Leadership Accelerator course, we will cover a range of topics essential for effective leadership. You'll learn how to develop a growth mindset that embraces learning, change, and innovation. You'll also discover strategies for building effective communication with your team, stakeholders, and customers.
1:1 Session
Our experienced leadership coaches will provide personalized feedback and guidance to help you achieve your goals.
Comprehensive video lessons
Get access to over 20 hours of high-quality video content that covers all the key concepts and strategies you need to become an exceptional leader.

Downloadable resources
You'll receive a range of downloadable resources, including workbooks, checklists, and templates, to help you apply what you're learning and track your progress.
Interactive exercises
Our interactive exercises are designed to help you put your new knowledge into practice and develop the skills you need to be an effective leader.
Case studies
Learn from real-world examples of successful leaders and how they applied the principles you'll be learning in the course.
Community support
Join a community of like-minded professionals who are also working towards becoming exceptional leaders. Get support, share your experiences, and collaborate with others to achieve your goals.
Unlock your potential and thrive - it all starts with our incredible team of coaches
Our exceptional team of coaches is here to guide you on a transformative journey towards success. Get ready to be motivated, empowered, and equipped with the tools you need to conquer your dreams. Now is the time to unleash your inner power and invest in your personal and professional growth. Embrace the opportunity to overcome self-doubt and step into your greatness. Our coaches are here to provide the motivation, guidance, and tools you need to unlock your true potential.


Join us and embark on a life-changing journey towards success. Together, we'll shatter limits, achieve exceptional results, and thrive in all areas of your life.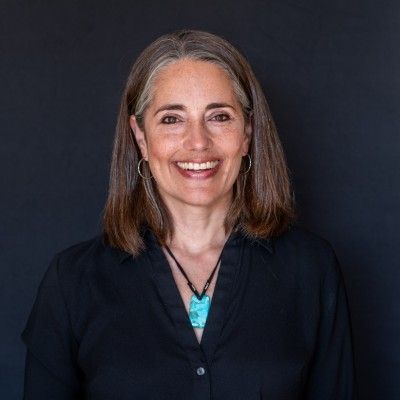 Brieanne Yuchasz has 10+ years experience coaching individuals and teams, is an Associate Certified Coach with International Coaching Federation, has 20+ years experience in the Tech Industry in Chief of Staff, Business Manager, and Program Management roles across Operations, Sales, and Marketing, 5+ years experience as a Yoga Instructor, and a passion for driving impactful growth! Her calm, present, yet motivational and inquisitive style, will lead you to new insights, creating options that can really help you thrive!
Brieanne Yuchasz
Career Coach | Leadership Coach | Team Development Coach
HerSkillAcademy
Find your path. Accelerate your success.
We're building technology to make it easier for women to learn million-dollar skills.