Welcome to Her Skill Academy - Where Ambitious Women Thrive!
Our platform is designed specifically for
women in early career roles. We help you unlock your inner potential so you can excel in your professional and personal life. Our focus on daily behavioral skill building ensures you stay motivated and maximize learning.
Join the Waitlist
Stay updated | Stay current | Stay connected
What if you had a supportive community of ambitious women and resources propelling your career to new heights?
Sadly, only a small fraction of women have the skills and support they need early on. But it's not just about skills - the entire system is broken.
You're not alone in feeling overwhelmed by the challenges of advancing your career - making the right decisions, juggling multiple responsibilities, finding the right network, and knowing where to start.

As a professional woman, you navigate unique challenges and face immense pressure to succeed. But what if you could break free from the limitations and soar to your full potential?

At Her Skill Academy, we know that community and skill building are essential for success in the future of work.

Is Her Skill Academy for YOU?
We designed Her Skill Academy specifically for ambitious women in early career roles. Whether you're just starting or aiming to climb the ladder, our community welcomes you with open arms.


Her Skill Academy Membership Includes:

🚀 An elite community of like-minded ambitious women, pooling and sharing diverse perspectives, skills, and networks.
🚀 Daily goal-setting and accountability to keep you on track and motivated.
🚀 Success-Squad: Intimate cohorts of 4-8 members supporting and encouraging each other on this journey.
🚀 Monthly fireside chats and interactive workshops with industry experts, ready to guide you towards success.
🚀 Curated content, private forums, and networking opportunities organized around monthly themes to propel you towards your career goals
🚀 Group coaching sessions for personalized guidance and shared learning experiences.
🚀 Reflections, journal prompts, and self-care practices to enhance your personal growth.
🚀 An ever-expanding library of proprietary content, ensuring you're always ahead of the curve.
🚀 Exclusive access to LIVE workshops and personalized office hours for expert feedback and advice.


Don't wait any longer - take the leap today! Elevate your career by applying to join the founding Cohort of Her Skill Academy. Together, we'll soar to new heights in your career journey!💪🏽
Membership Criteria
To ensure that our community remains focused and aligned with our mission, we have established specific criteria for membership. We seek women who embody the following qualities:
Early Career Stage
You are early in your career and have not gained VP or manager experience.
Ambition

You are driven, motivated, and eager to achieve your goals. You have a strong desire to grow both personally and professionally.
Professionalism

You maintain a high level of professionalism in your interactions and conduct. You understand the importance of representing yourself and our community with integrity.
Collaboration
You value collaboration and understand the power of networking and building relationships. You are willing to contribute to and support the growth of our community.
You believe in the power of personal development and are committed to lifelong learning. You are open to challenging yourself and embracing opportunities for growth.
Positive Attitude
You approach challenges with a positive mindset and strive to create a supportive and uplifting environment for others.
Unlock and Exclusive Community and Career Changing Skills
Take the Guesswork out of Your Success
Her Skill Academy is the one-stop shop for women to transform their dreams into outcomes. With our cutting-edge technology and community, you can unlock your full potential and start thriving in your career today. Join our exclusive tribe of ambitious women and gain the skills and confidence you need to crush your goals.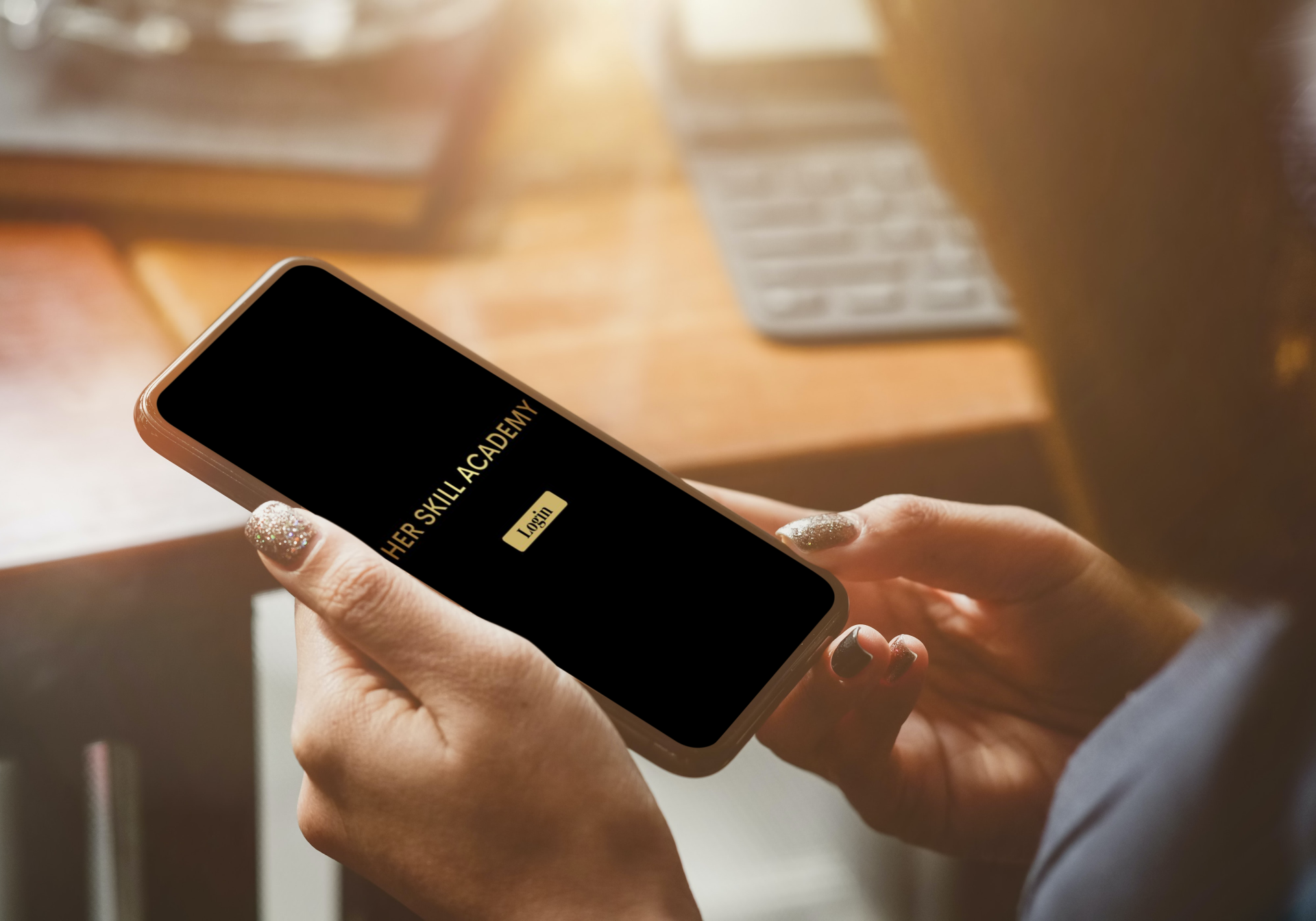 #Skills | #Confidence | #Community | #Success
Access to Daily Skill Building with Platform
Transformative Workshops and Masterclasses
Exclusive In-Person Meetups and Networking Events
Exclusive Community of Young Ambitious Professional Women
Meet The Founder:
Nashae Roundtree
Nashae is a visionary entrepreneur, thought leader, and advocate for women's empowerment. Armed with a Harvard MBA, Nashae combines her formal education, corporate experience, and entrepreneurial spirit to create a platform that equips women with the skills, knowledge, and resources needed to thrive in their careers. With a passion for bridging the skills gap and championing the success of early-career professionals, she is the driving force behind Her Skill Academy.

Before founding Her Skill Academy, Nashae embarked on an impressive professional journey, excelling in renowned corporations such as JPMorgan Chase and Goldman Sachs. Her roles in technology and innovation allowed her to witness firsthand the transformative power of leveraging technology to drive change. Nashae's dedication to empowering women extends beyond her professional endeavors.

Through Her Skill Academy, Nashae is on a mission to empower women to break through barriers, shatter glass ceilings, and redefine what's possible. With a focus on practical, results-oriented programs, she is dedicated to equipping early career women with the tools and strategies to unlock their full potential.